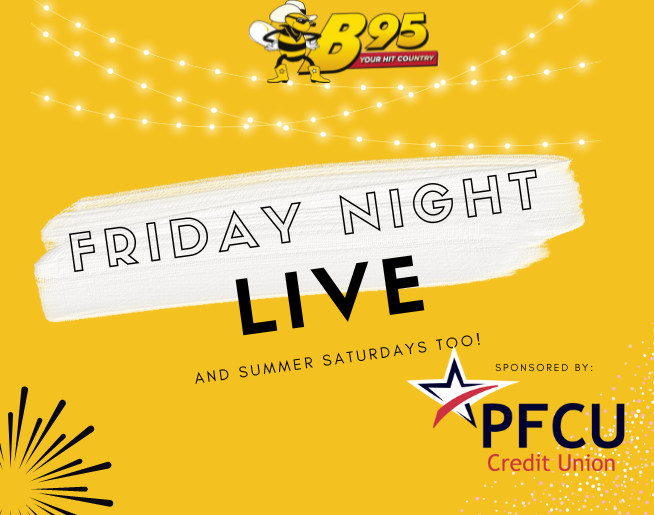 Friday Night Live is back this summer with some Summer Saturdays too sponsored by PFCU Credit Union!
We're kicking things off this summer at the Durand Railroad Days this Friday from 4:00 pm to 6:00 pm. Come see us under the B95 tent for a chance to win prizes including tickets to upcoming summer concerts.
July 8th – Byron Family Fun Day (12p-2p)
July 14th – Gaines Rodeo (4p-6p)
Aug 11th – Shiawassee Co Fair (4p-6p)
August 16th – Back to Bricks Rolling Cruise (4p-6p)
August 18th – Swartz Creek Art in the Park (6p-8p)
August 19th- Back to Bricks
PFCU Credit Union brings you the details, information, and fun this summer! Check out great rates on loans that will make this summer one to remember. Visit PFCU online.